Reflections Theme Search-Entries Due November 1, 2019!
Reflections Theme Search!
Reflections Theme Search
The search is on for a future National PTA Reflections program theme!
**Update: The 2020-2021 Reflections theme is "I Matter Because…"**
The student who submits the winning entry will receive $100, and their theme will be used to spark creativity during the 2021—2022 National PTA Reflections Program.
Please review the past themes listed on the next page. Repeat themes will not be considered. Use this form to submit theme ideas. Only signed original forms will be considered.
Submit this form POSTMARKED on or before November 1, 2019 to Florida PTA State Office, attn.: Reflections Theme Search, 1747 Orlando Central Parkway, Orlando, FL 32809.

Reflections 2020-Look Within
Reflections 2020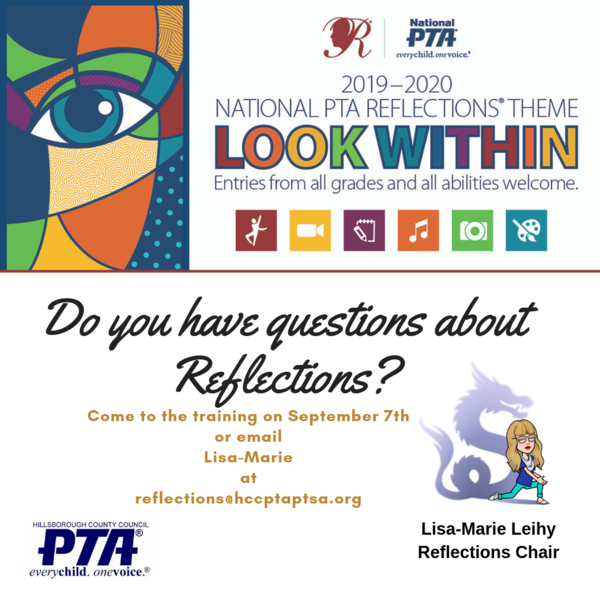 Reflections Webinar Link

If you are unable to make the Fall Training, please check out this webinar from National PTA!
Reflections Intake Information
Reflections Intake Information

Come by and drop off your Reflection entries at Roland Park K-8 on November 19th from 10am-12pm.
Please contact Reflection Chair Lisa-Marie Leihy at [email protected] with your questions.
Reflections Awards Ceremony
Reflections Awards Ceremony
Hillsborough County Council PTA Reflections Awards Ceremony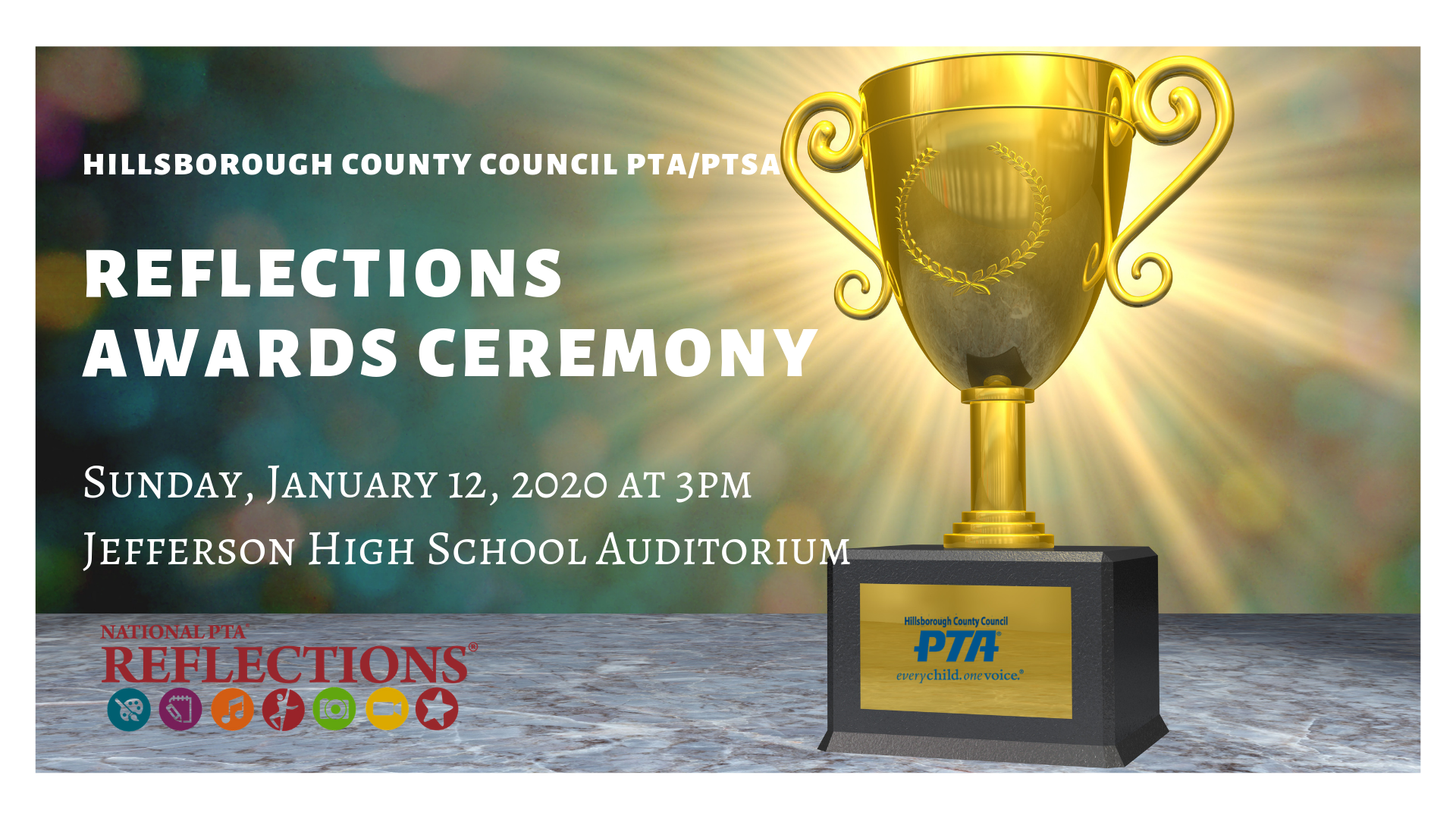 Sunday, January 12 at 3pm at Jefferson High School Auditorium (4401 West Cypress Street, Tampa 33607

More details to follow.

Questions? Email: Lisa-Marie Leihy at [email protected]
Reflections 2020 Video
Call for Entries: 2020 PTA Reflections Program
Reflections Forms & Training Information