HCCPTA/PTSA Awards Applications 2020
Awards Applications Links
NEW this Year!!!
•

2 Separate Entries – Individuals & Programs

FILL OUT BOTH!
•
Synopsis limited to 250 characters
•
Narratives limited to 3,000 characters
•
Pictures supporting awards entries emailed to
[email protected]
Application 1:
Application 2: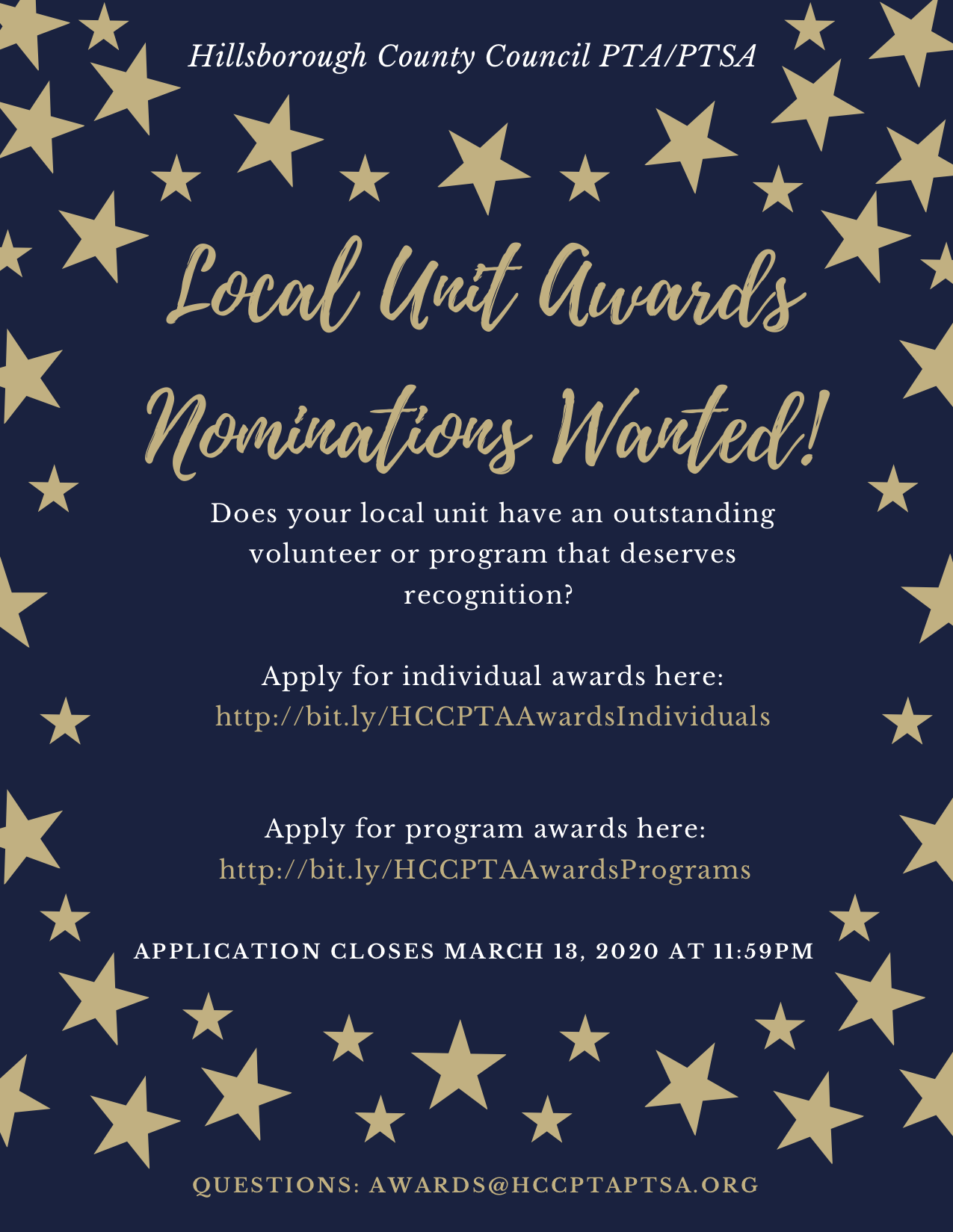 HCCPTA/PTSA Summary Of Awards
Awards Descriptions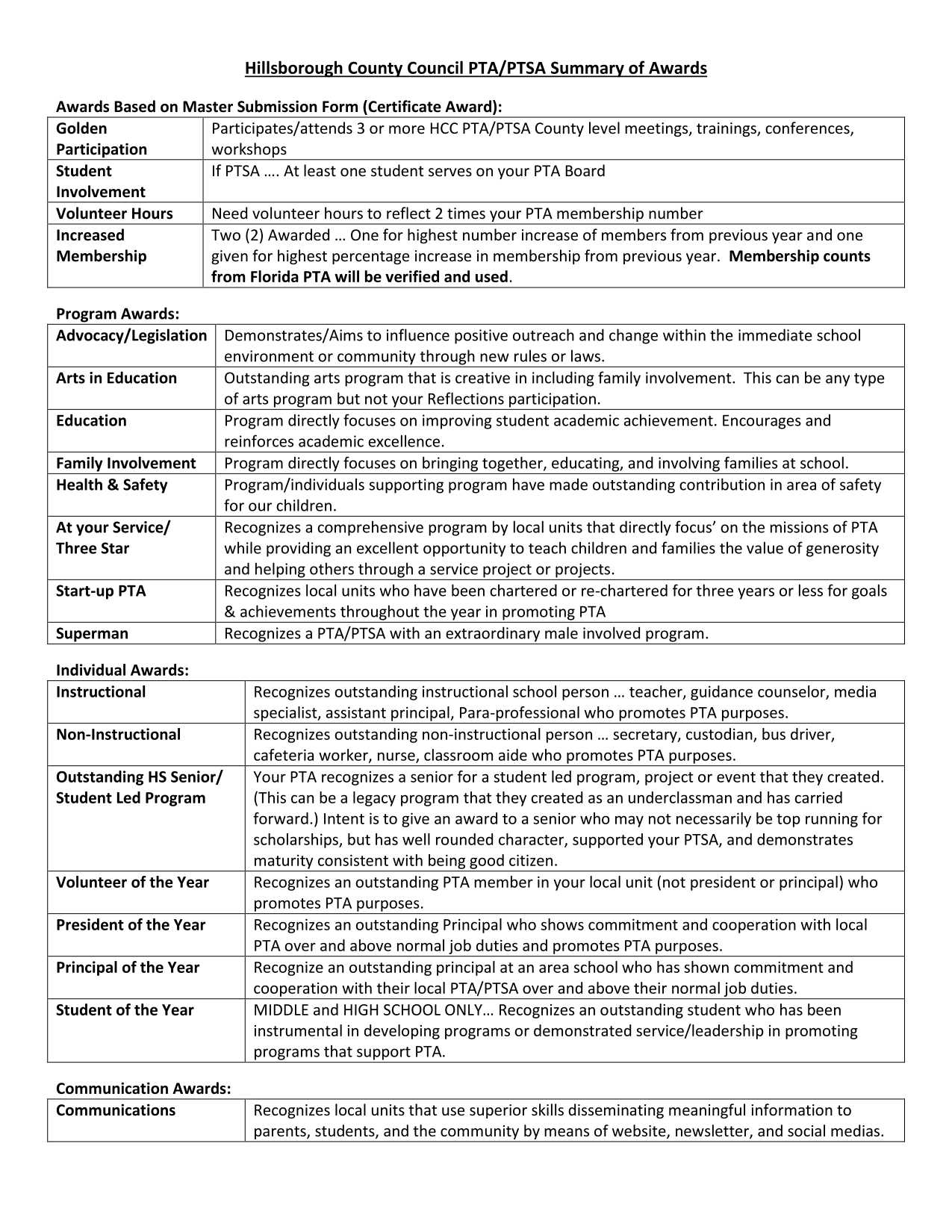 Awards Banquet Tickets
Please purchase tickets for the Awards Banquet here: https://hccptaptsa.memberhub.store
If you need to pay by check, please send check to: P.O. Box 273324, Tampa, FL, 33609 ATTN: AWARDS TICKETS Please make sure to mention what school you are from.
Questions? Please email: Janel Smith at [email protected]