Established in 1924 and organized under the authority of the Florida PTA, the Hillsborough County Council of PTA/PTSA is a team of volunteers dedicated to strengthening local PTAs and PTSAs in Hillsborough County, helping them to work more effectively on behalf of the children in their schools and communities.
Local PTAs and PTSAs join the Council as self-governing bodies, paying dues as prescribed in the Council Bylaws. As a local PTA or PTSA, the HCC PTA/PTSA is your direct line of support! Do not hesitate to call upon us if we can assist you in any way.
Together, we form a strong, unified voice on behalf of the children in Hillsborough County.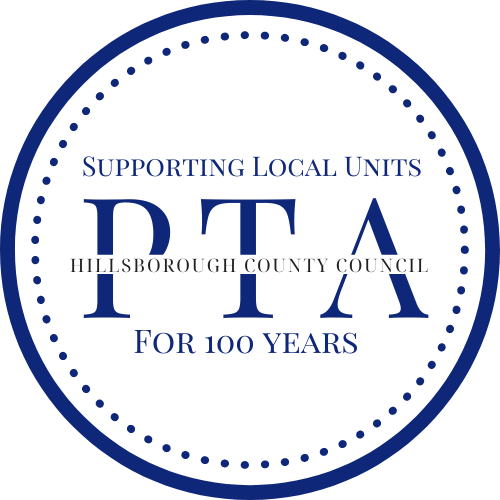 Purpose of PTA
To develop between educators and the general public such united efforts as will secure for all children and youth the highest advantages in physical, mental, social, and spiritual education.