Meet Our Military Inclusion Chair
Jennifer Southerland-Military Inclusion Chair
If you would like our new Military Inclusion Chair to come out to your PTA to guide you in how to engage military families, email Jennifer Southerland at [email protected]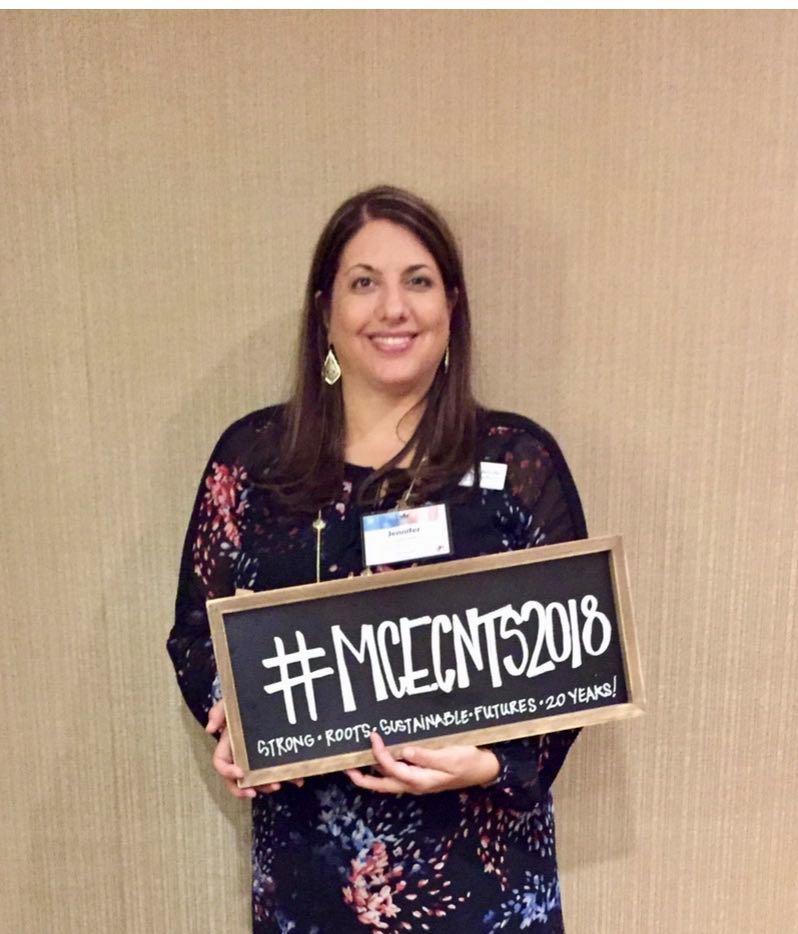 HCCPTA Month of the Military Child
April all month: Join in the Tik Tok Purple Challenge with the Military Kids Alliance. leaders in our school district, mil kids and civilian supporters "Can you Talk the Walk" More info soon. Will be sharing on the HCC PTA/PTSA Page.
Apr 1st : 6-8 p.m. EST: Navigating your Path to College virtual workshop by MCEC for Robinson HS and open to All families: Click link to join: https://mcec.webex.com/mcec/j.php...
April 15: 6:30 p.m. MOMC FACEbook Live with HCC PTA/PTSA President Frank Reyes and Mlitary Inclusion Chair Jennifer Southerland. See the facebook page Hcc Pta/PTSA
April 17th: 1100-1300, Celebrate the MOMC at the MacDill Main Store PX, drive up to the front, wear Purple, receive a goodie bag. 1 per person, ID card holders with gate access.
April 21st : All Day: Purple Up Awareness Day and Spirit Day for Hillsborough County and The State of Florida. Wear your Purple and Share your photos on FACebook and tag HCCPta/PTSA or on Twitter.
Apr 21st : Purple Up virtual Early Literacy Book Reading 11:15 a.m. est "Harold and the Purple Crayon" registration link: https://tinyurl.com/Early-Literacy-PanhandlePassword: purple Meeting #: 187 751 2112
April 27th : 10 a.m est: Virtual Workshop for MacDill Slo Parent Focus Group: Fostering Resilience for Military children. Reg link: https://mcec.webex.com/mcec/j.php...password: REsilience
Like the HCC Pta/PTSA Facebook Page and the HCC Pta Military Resource Page for Military Kid Facts/Advocacy links/resources, book lists and ways to honor kids who serve. Look for our virtual purple up Photo Ops to join in and share you purple up pride.
MoMC ToolKit: https://www.militarychild.org/MOMC_Toolkit
Month of the Military Child Toolkit
For those schools thinking about celebrating the Month of the Military Child in April, here is the link to the Military Child Education Coalition Toolkit. You can choose a day in April to honor military kids. https://www.militarychild.org/MOMC_Toolkit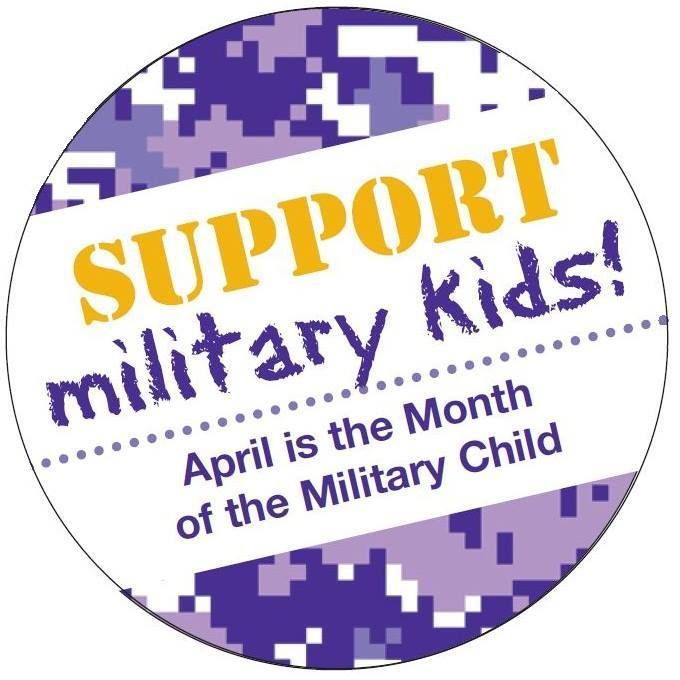 Veterans Day Activity Ideas
There are many resources available to help your PTA/PTSA develop an age appropriate program for Veterans Day.
https://www.va.gov/opa/publications/celebrate/acts4vd.pdf
http://www.nea.org/tools/lessons/veterans-day-activities-intro.html
Month of the Military Child Book List-HCCPTA
MOMC books suggestion by the Military Inclusion Chair of HCC PTA/PTSA
Jennifer Southerland
Contact: [email protected]
A Paper Hug: by Stephanie Skolmoski
Where do the Tears Go?: by Doris Burd
I am Red, White, and Blue… Are You Feeling it Too?: by Deanna Lynn Cole
Lily Hates Goodbyes: by Jerilyn Marler
When Your Dad Goes to War: Helping Children Cope with Deployment and Beyond: by Maryann Makekau
But … What If?: by Sandra Miller Linhart
My Red Balloon: by Eve Bunting
I Like Where I Am: by Jessica Harper
Alexander Who's Not (Do You Hear Me? I Mean It!) Going to Move: by Judith Viorst
Great comprehensive list:
http://www.operationwearehere.com/ChildrenBooks.html
All Hands on Deck! Dad's Coming Home!
Author: Julia Maki, Copyright @ 2012
American Hero Books: My Daddy Is a Marine
Author: Alia Reese, Copyright @ 2011
Ages infant-preschool
A Paper Hug
Author: Stephanie Skolmoski, Copyright @ 2006
A Year Without Dad
Author: Jodi Brunson, Copyright @ 2003
A Yellow Ribbon for Daddy
Author: Anissa Mersiowsky, Copyright @ 2005
Ages 4-8
Brave Like Me
Author: Barbara Kerley, Copyright @2016
Ages 4-8
But... What If?
Author: Sandra Miller Linhart, Copyright @ 2010
Coming Home
Author: Greg Ruth, Copyright @ 2014
Ages 4-7
Countdown 'til Daddy Gets Home
Author: Kristin Ayyar, Copyright @ 2013
Ages 3-8
Daddy Left with Mr. Army
A child's view of military deployment
Author: Chandelle Walker, Copyright @ 2018
Ages 5-6
Daddy is in the Military
Free book to customize, save and print - www.myownstory.com
Daddy's Boots
Author: Sandra Miller Linhart, Copyright @ 2010
for his job with the military.
Daddy's Deployed
Author: Bridget Platt, Copyright @ 2012
Ages 0-10
Daddy's in Iraq, but I Want Him Back
Author: Carmen R. Hoyt, Copyright @ 2005
Daddy's Submarine
Author: Bethany Patterson, Copyright @ 2019
Dear Baby, I'm Watching Over You
Author: Carol Casey, Copyright @ 2010
Ages 1 and up
Deployment
Author: Santina Rivera, Copyright @ 2010
Deployment: One of Our Pieces is Missing
Author: Julia Cook, Copyright @ 2018
Don't Forget: God Bless our Troops
Author: Dr. Jill Biden, Copyright @ 2012
Ages 5 and up
Father Is Always With Me
Author: Emmanuel Barbosa, Copyright @ 2016
Ages 1-6
Goodnight Marines
Author: David Dixon, Copyright @ 2016
Ages 0-8
A brilliantly illustrated children's book about the culture and traditions
Heart of a Shepherd
Author: Rosanne Parry, Copyright @ 2010
Ages 9-12
Teacher discussion guide available (3rd - 5th grade, 6th - 8th grade)
Hero Dad
Author: Melinda Hardin, Copyright @ 2010
Ages 4-8
Home Again (Board Book)
Author: Dorinda Silver Williams, Copyright @ 2009
Ages 0-3
Available for free at www.militaryonesource.mil
Hug in the Wind
Author: Tim Steiner, Copyright @ 2018
I Am Red, White, & Blue...Are You Feeling it Too?
Author: Deanna Lynn Cole, Copyright @ 2008
If I Were Deployed
Author: Nicole Burch, Copyright @ 2019
I'll Lend You My Daddy
Author: Becky King, Copyright @ 2019
Ages 4-8
I'm a Hero Too! (Daddy version)
Author: Timothy P. Dunnigan, Copyright @ 2011
I'm Here for You Now (Board Book)
Free from Military OneSource
I Miss You!
Author: Beth Andrews, Copyright @ 2007
Ages 4-8
Another list:
https://confidentcounselors.com/2017/04/03/9-books-help-military-children/
For teachers, parents and other professional who support military child education: "Seasons of my Military Student": http://elvaresa.com/book/seasons-military-student/
13 Amazing books to support military children:
https://mrsnavymama.com/13-amazing-books-supporting-military-children/
Preparing for PCS:
https://militaryfamilieslearningnetwork.org/2019/05/09/childrens-books-help-prepare-military-children-for-pcs/
https://unitedthroughreading.org
Download the app and start reading today.
Free books for military families:
https://www.google.com/amp/s/www.military.com/paycheck-chronicles/2011/08/02/free-books-for-military-families/amp
Must have books for Mil kids:
https://www.military.com/spousebuzz/blog/2016/11/11-books-military-children.html/amp
Worry Says What
by Allison Edwards
Today I Feel Silly and Other Moods that Make My Day:
By Jamie Lee Curtis
My Many Colored Days: by Eric Carle
One of our Pieces is Missing: by Julia Cook.
The Color Monster, a popup book of feelings by: Anna Llenas,
When I 'm Feeling Angry: by Trace Moroney
In my Heart- A book of feelings: by Jo Witek.
The Mixed-Up Chameleon: Eric Carle
Leonardo the Terrible Monster: by Mo Willems
Pete the Cat and his Four Groovy Buttons: by Eric Litwin
Have You Filled Your Bucket Today? A Guide to Daily Happiness for Kids: by Carol McCloud
The Brand New Kid: by Katie Couric
Military Family Books:
https://militaryfamilybooks.com/
MCEC Tell Me a Story Event Book List. Check www.militarychild.org for more info on bringing a Tell Me a Story to your organization:
MCEC NTS 2019 reading list:
The Power of Moments by Chip and Dan Heath
How Schools Work by Arne Duncan
Grit: The Power of Passion and Perserverance. By Anne Duckworth
The Leader's Bookshelf by Adm. Stravridis, USN, ret. and R. Manning Ancell
The Good Neighbor: the Life and Work of Fred Rogers. By Maxwell King
parks by: Peter L. Benson
More MCEC Recommended reference books:
Mindset: by Carol S. Dweck
Special Needs Families in the Military: by Janelle Hill and Don Philpott
Building Resilience in Children and Teens: Giving Kids Roots and Wings: ...by Kenneth R. Ginsburg, MD, MS Ed, FAAP with Martha M Jablow.
1st and 2nd Editions
Serving Military Families, 2nd ed., by: Karen Rose Blaisure, Tara Saatholf-Wellls, Angela Pereira, Shelley MacDermid Wadsworth, Amy Laura Dombro.
Raising Kids To Thrive: by Kenneth R Ginsburg, Ilana Ginsburg and Talia Ginsburg
The Student Leadership Challenge: Five Practices for Becoming an Exemplary Leader: by James Kouzes and Barry Posner
The Five Love Languages of Children:
By Gary Chapman & Ross Campbell, M.D.
Again… the Seasons of My Military Student (website shared above): by authors Amanda Trimillos and Stacy Allsbrook Huisman (also a member of the Randall Middle School PTSA and Military Spouse)
Tip for schools/PTA's: Host a book club. You can start with: The Seasons of My Military Student. It can help both parents/educators build support strategies. It comes in ebook or hard copy on Amazon. You can share this list with all families on Edsby.
HCCPTA Month of the Military Child Signs