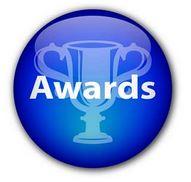 Award deadline is May 1st, 2016.
(with the exception of the Early Bird and Honorary Awards)
Florida PTA offers several awards/recognition to PTA/PTSA local units. Each award/recognition is set out below. If you need additional information contact: [email protected]. Why not apply for any or all awards?
** Please note that awards with later deadlines, such as May 1st, may not be provided below as we are still collecting officer information from the Local Unit PTA/PTSAs! If you are in need of an award that is not provided here, please contact us at [email protected].

Unless noted, Awards will be presented to an Elementary, Secondary PTA/PTSA and a County Council when applicable.
YOU MUST APPLY FOR EACH AWARD SEPARATELY.