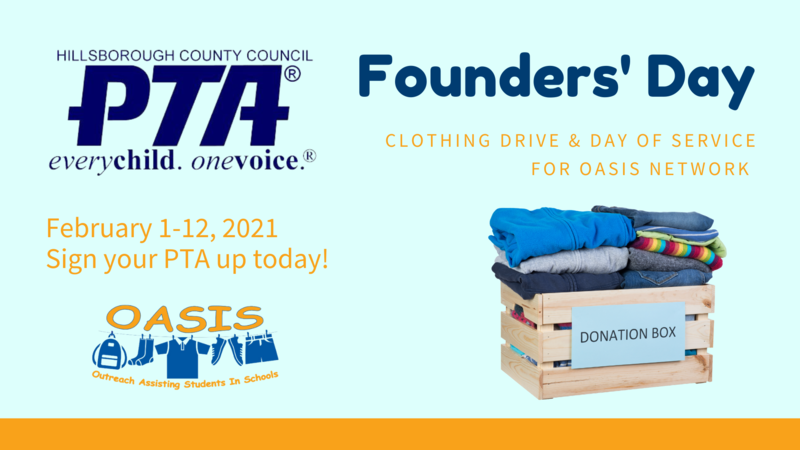 Founders' Day (February 17) is when we celebrate the legacy and work of our founders—Alice McLellan Birney, Phoebe Apperson Hearst and Selena Sloan Butler—to better the lives of every child in education, health and safety.
This year we are encouraging all of our local units to particpate in a clothing drive for Oasis Network of Hillsborough County, they work with our school social workers to meet the needs of our students here in Hillsborough County. The clothing drive is February 1-12, 2021 and drop off will be February 21, 2021 at the South Tampa location.
Register your PTA/PTSA here:
http://bit.ly/2021FOUNDERS
We will also have a small group volunteer opportunity for any parents & students that would liek to help sort & count the donations. Please sign-up if you can volunteer.