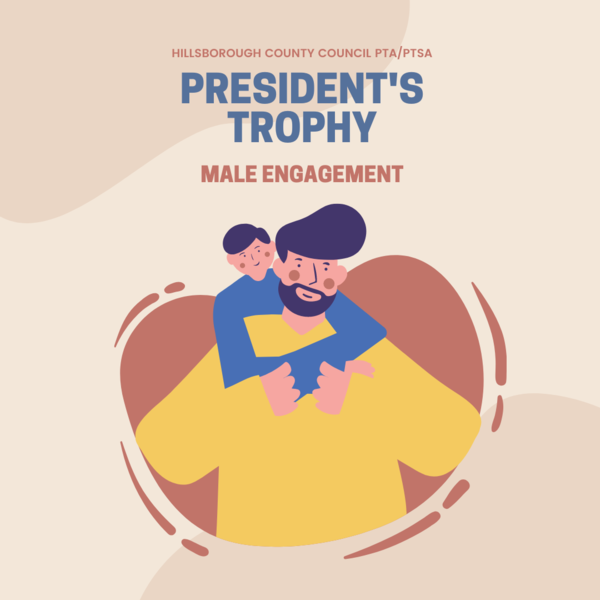 Want a chance to win the President's Trophy for your local unit? This year's challenge is all about Male Engagement!
TO QUALIFY
1) LOCAL UNIT PTA/PTSA MUST BE IN COMPLIANCE WITH FLORIDA PTA BY MARCH 1ST, 2022. IT WILL BE AWARDED AT THE FINAL HCC PTA GENERAL MEETING.
2) MALE REPRESENTATION MUST BE AT LEAST 20% OF YOUR TOTAL MEMBERSHIP AND AT LEAST 10 TOTAL MALE MEMBERS TO QUALIFY.
3) YOU MUST HAVE HAD AT LEAST ONE MALE ENGAGEMENT EVENT ORGANIZED BY YOUR PTA/PTSA.
4) YOUR PTA MEMBERSHIP MUST INCREASE BY 10% FROM LAST YEAR 2020-2021
5) YOU MUST COMPLETE A QUESTIONNAIRE BY MARCH 1, 2022 TO BE ELIGIBLE TO WIN. IT CAN BE FOUND HERE.