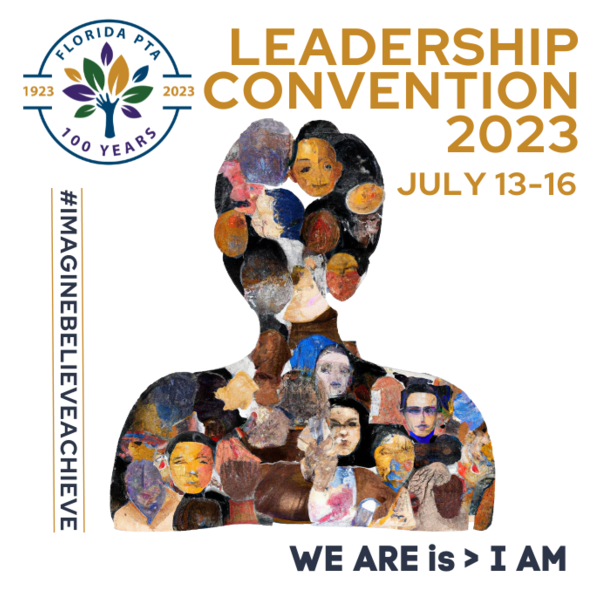 Hillsborough County Council PTA Title 1 Grant for Florida PTA Leadership Convention Registration is open! We have a limited number of grants available and the application will close May 22, 2023 at 5:00PM. Apply today - link is below.
Attending Florida PTA Leadership Conference is a great way to gain access to essential PTA training. The training can help you succeed as a PTA Leader and it's a wonderful way to network with other PTA leaders in your community and state.
EVENT DATES: Thursday, July 13, 2023 - Sunday, July 16, 2023
LOCATION: Omni Orlando Resort at Championsgate, 1500 Masters Blvd, Championsgate, FL 33896
EVENT AGENDA: https://floridapta.org/convention-at-a-glance/
ELIGIBILITY: The grant is available to local PTA or PTSA unit officers at any Title 1 School in Hillsborough County.
INCLUDED: Registration for one (1) individual and a maximum of three (3) breakfast vouchers. The quantity of breakfast vouchers will depend on your date of arrival.
REQUIREMENTS:
Your PTA or PTSA is in compliance:

https://www.hccptaptsa.org/compliance-checklist
You (the individual) have not been awarded this grant in the past two (2) years.
Your school is a Title 1 School.
You are a new or returning officer to your PTA or PTSA executive board.
Students are welcome to apply provided they serve on a PTSA board.
You attend all three (3) days of the convention and be present at the general meetings. (Thursday arrival is optional.)
You complete all questions on the application, incomplete applications will be removed from consideration.
Grants will be awarded on a first come, first serve basis along with meeting all of the requirements. If your unit is out of compliance, you will be afforded the opportunity to to complete any missing compliance items!
All grant applicants will be notified no later than Tuesday, May 23, 2023, via email if you have been selected or not.
CLICK ON THE LINK BELOW TO BEGIN:
2023 HCCPTA Title 1 Grant: Florida PTA Leadership Convention Registration