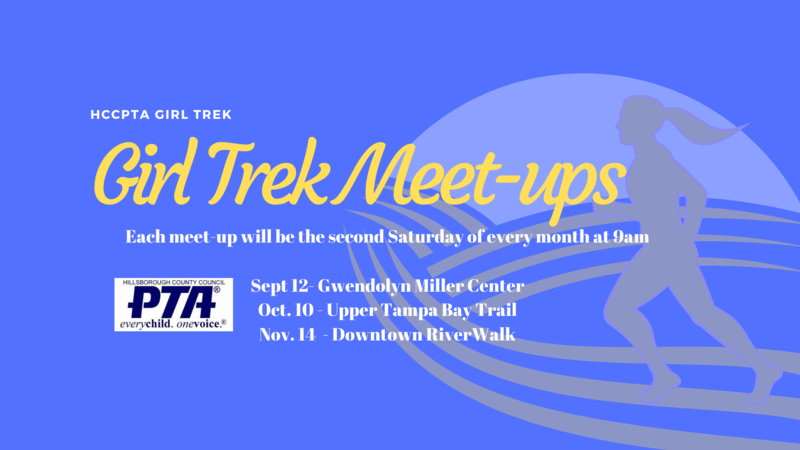 Come walk, talk and take some time to learn about the different communities within Tampa.
GirlTrek \gûrl-?trek\(
v.) To lace up our sneakers and walk each day as a declaration of self-care
(v.) To heal our bodies, inspire our daughters, and reclaim the streets of our neighborhoods.
(v.) To reestablish walking as a healing tradition in Black communities as tribute to those who walked before us.
(n.) A health movement organized by volunteers across America to inspire one million by 2020.
Each meet-up will be the second Saturday of every month at 9am
Sept 12- Gwendolyn Miller Center
Oct. 10 - Upper Tampa Bay Trail
Nov. 14 - Downtown RiverWalk
Other locations will be announced soon.