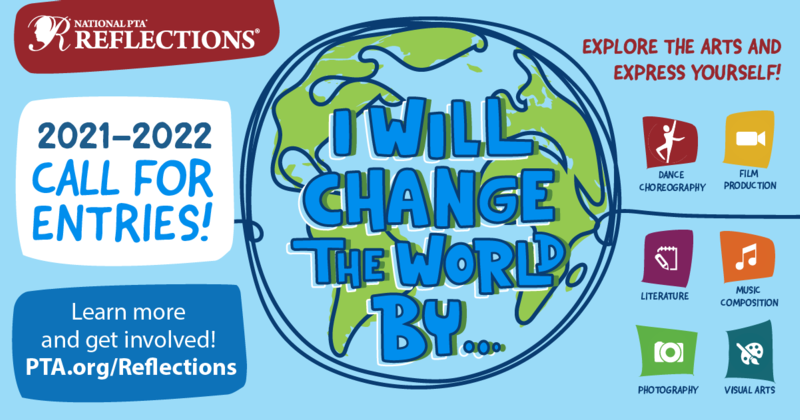 The National PTA opened its
registration page for the 2021-2022 Reflections Student Art Program
. The theme is "I Will Change the World By..."
By registering, your point of contact will receive emails and updates about the program from National PTA. Please keep in mind that Florida PTA and your Hillsborough County Council PTA PTA might have different program requirements. Stay tuned for updates from the County Council and Florida PTA.
Good luck with your Reflections Student Art Program!