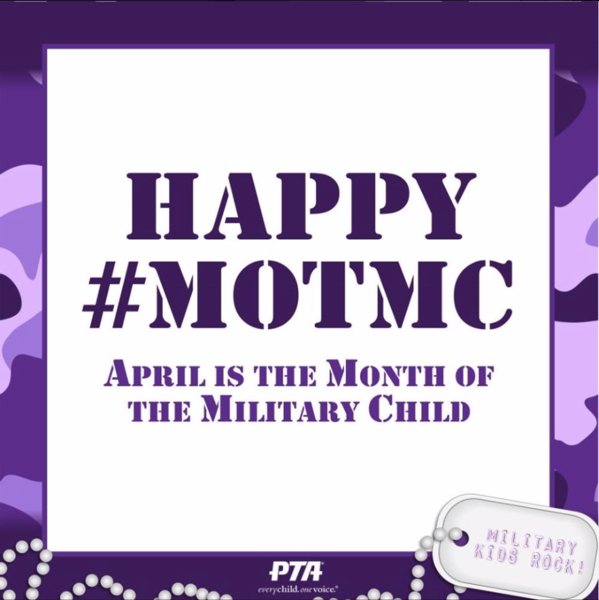 Did you know that April is the Month of the Military Child?
There are approximately 1.2 million military children of active duty service members worldwide, and 80% of them attend public schools throughout the United States. During the month of April we recognize military kids for their sacrifice and bravery on the homefront.
If your school normally celebrates
#MOTMC
, particularly if you're in an area with a heavy military presence, you may be wondering what to do now that scho
ols are closed and our in-person event plans are canceled. This is a great time to put out some virtual events to brighten students' days during online schooling!
Schedule a MOTMC-themed virtual Spirit Week

and ask students, families, teachers, and other stakeholders to share pictures of their daily adventures.
Hold a virtual art or essay contest

around a MOTMC theme, and share the students' hard work on your PTA pages.
Share their stories!

If you know of miltary kids in your area (and if they're willing and parents give the okay), why not let them share their #MilKid experience?
This is also a great opportunity to share information with your community around MOTMC and to reach out to military families in your school footprint.
We'd love to hear what you have planned for this year's MOTMC!
Please share your virtual events, activities, and other information with the Military Inclusion Chair at
[email protected]