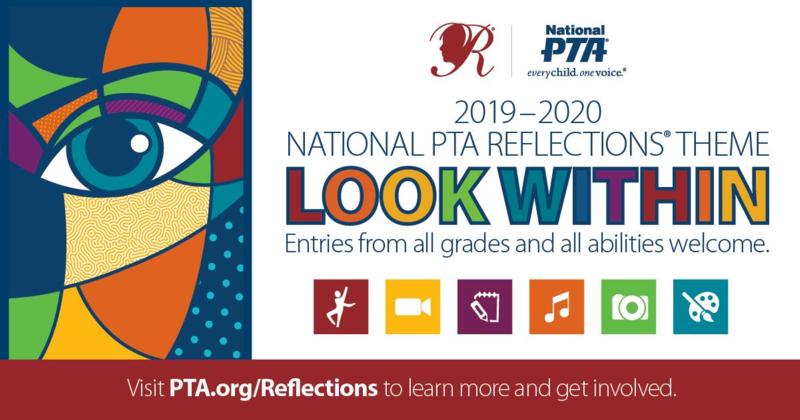 The National PTA Reflections Theme for 2019-2020 is "Look Within."
Registration for the 2019-2020 Reflections program is open on the National PTA website. HCC PTA County Council guidelines click here: 2019-2020 Reflections Information Page
Hillsborough County PTA/PTSA Reflections Intake Date:
South County drop off will be at Roland Park K-8 on November 19th from 10am-12pm.
A Facebook Live Q&A will be available later this summer.
Please attend Reflections Training at the Fall Training on September 7th, 2019 to learn more about how to run your Reflections program, then attend our live Q&A. If you have questions about Reflections, please email Lisa-Marie Leihy at [email protected].
Related Files