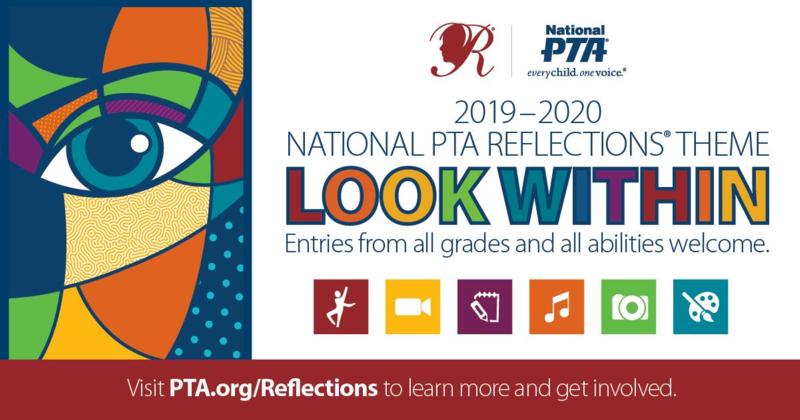 The National PTA Reflections Theme for 2019-2020 is "Look Within."
Registration for the 2019-2020 Reflections program is open on the National PTA website. HCC PTA County Council guidelines and a Facebook Live Q&A will be available later this summer.
Please attend Reflections Training at the Florida PTA Convention to learn more about how to run your Reflections program, then attend our live Q&A. If you have questions about Reflections, please email Lisa-Marie Leihy at [email protected].